Brown Algae –raw material out of the ocean

Huge amounts of brown algae (Sargassum) in the oceans have become a major problem. Floating in the water, this "big sea of Sargassum" blocks the incidence of light and is killing sea biodiversity. Toxic gases are released at the beaches, as a result of the decompostion of tons of Sargassum under the sun.
We use this biomass as raw material: In the new Ritter ALGO-PEN ® .The new, revolutionary, bio-based material for our ALGO-PEN ® consists brown algae and PLA.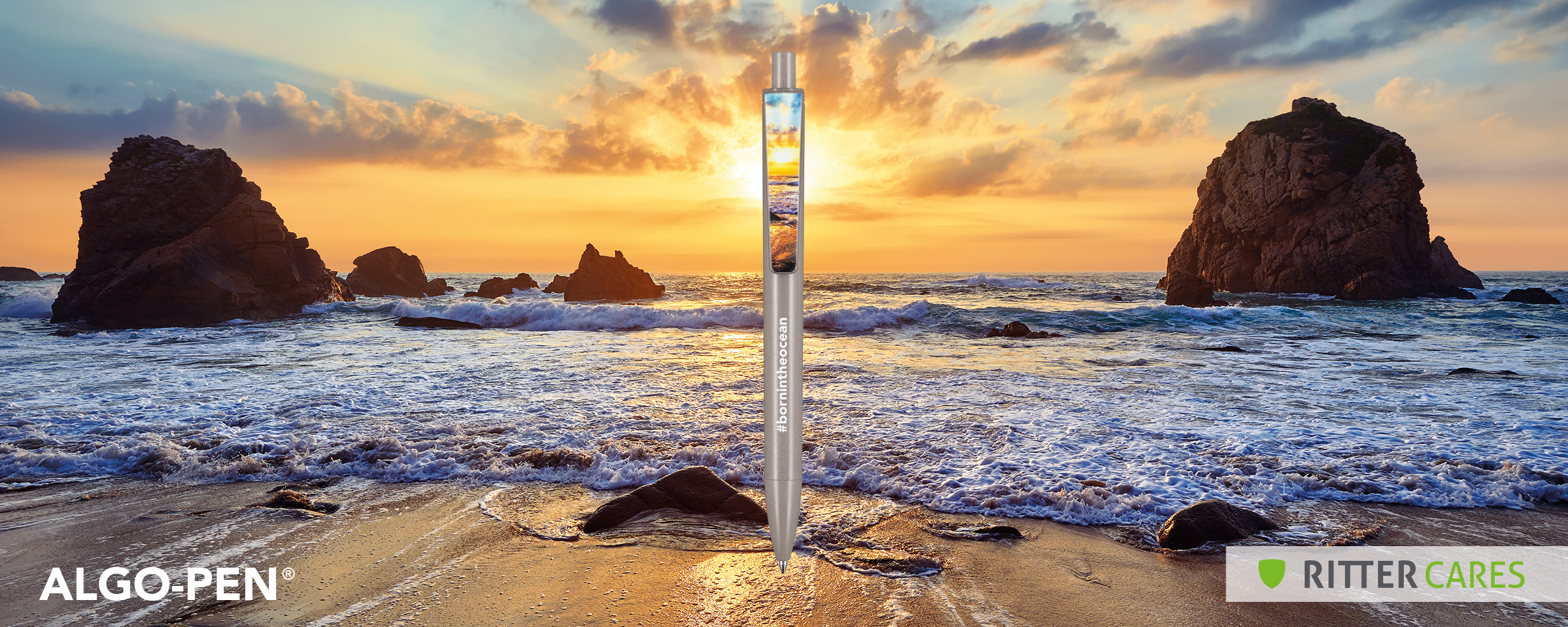 Another contribution to the use of sustainable materials!
#bornintheocean
The use of brown algae as a new raw material does not consume any fresh water! The reduction of the algae in the oceans helps to preserve sea biodversity.
#seaweedinside

The new PLA-based material contains 20% Sargassum.We will continue to work on increasing amount for algae within the raw material.
#100%nature

By using this new, bio-based material, we reduce the use of conventional plastics , means saving resources.

#sustainablewriting

Together with our new ULTRA RECYCLED large capacity refill, the ALGO-PEN ® ensures long lasting, perfect writing performance. The refill is made from post-consumer recycled polypropylene, offering a writing length of up to 6,000 m.
#trendcoloralgo
The new trendcolor of the ALGO-PEN ® is born though the natural color of the raw material brown algae and provides a neutral background for any kind of promotional prints. The pusher is available in colors to match the Logo.